August 26, 2008 11:47 am
Leave your thoughts
You'd think the pollsters, with the 2008 election so tantalizingly close, would have their hands full with weighty questions on party and platform.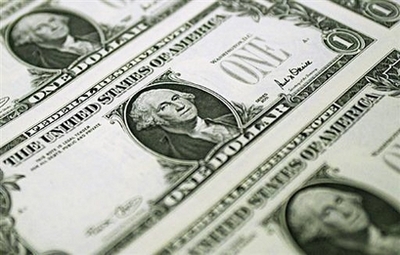 And yet, nearly 1,000 small business owners and consumers were surveyed in August not on their preference for a candidate, but rather on their spending intentions and capacity. The survey, conducted for Discover's 
Small Business Watch
by 
Rasmussen Reports, LLC
 an independent research firm. also asked for opinions on the economy and a rating of personal finances. 
Back in June, if you'd believed the slew of reports, recession was on the way… trouble was on the horizon… and everyone should beware. There was a post here that questioned the dire economic news of the times. I guess someone forgot to tell these small business owners things were bad and sure to get worse. Instead the small business owners economic confidence rose for the second month in a row.
Some other highlights include…
those who think the economy is getting worse dropped to 60% (down from 71%)
when speaking of their own business, 30% of owners (up form 28%) say economic conditions are getting better; 44% (up from 43%) say things are getting worse
now 51% (down from 54%) rate economic conditions as poor
cash flow issues are a problem for 42% (up from 33% in July)
Not surprisingly the poll also found that three out of four small business owners don't give to political campaigns, and 53% of them believe the election offers no forum for the issues they see as important. Naturally independent and busy running their business, small business owners don't have the time or deep pockets to get into politics. And then, there's no influential lobbyists either.
While the economy was the number one issue on the minds of the survey participants, coming in not far behind it were…
national security at 11%
healthcare at 10%
the war in Iraq at 10%
government ethics and corruption at 10%
immigration at 8%
Healthcare continues to be a concern for small business owners. While 72% don't offer health insurance to their employees, the owners who do find benefits for themselves and their employees are very or somewhat difficult to find. 
A rather unscientific, but startling, poll conducted by editor Paul R. La Monica yesterday onCNNMoney.com found that a surprising 42% of the 36,000 participants said they were better off todaythan in 2001; 11% were about the same and 47% indicated they were worse off. Not the kind of news the pollsters were expecting to be sure — they had expected at least 2/3 to say things were worse than before. 
So… what's up with that?
Could it be that while some parts of the U.S. economy are in tough shape… housing, outsourcing of jobs overseas and manufacturing to name a few; there are others that aren't doing so badly? Our unemployment numbers aren't horribly high, technology is always strong, and unless you were flipping properties or bought a monster of a house that you could in no way afford… you're hanging on, paying your bills, raising your kids and waiting for better times ahead.
To you then, it is not such a surprise (it might be a relief) to see that small business owners in the Discover survey and other average Americans aren't buying it either. Maybe, just maybe, the economy isn't in such dire straits after all.
If you'd like to keep track of economic statistics, without having to rely on any media spin, a quick to check summary is provided by the U.S. Department of Labor.

Tags: economy, small business, U.S. economy


Categorised in: Ideas, Success Stories

This post was written by Susan Morgan