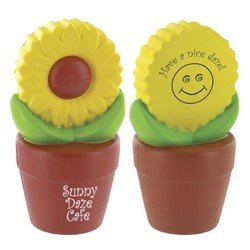 At long last our calendars tell us it's true… spring has arrived. Depending on where you live, you've seen the signs. Snow disappearing. Birds singing. Maybe you've opened the car windows on the way home.
The change of season is an ideal point to pause – to see where we are based on what we expected at the beginning of the year. Maybe do a bit of business spring cleaning to keep things on track. Recommit to goals. Move forward with what we've learned. Prepare for what's ahead.
At this time of year when our thoughts turn to getting back outside, there are many promo products for spring that do double duty. Tie into the season and the urge to get out, breathe fresh air and enjoy the sunshine, while still promoting your business name and number. The challenge is choosing something that works with the season and your business. Think fun and functional.
Here are some pretty cool (pun intended) ideas that you might consider…
You see? So many great ideas… there are just too many to list them all here. Over 500 (and counting!) great looking, quality products with ample room for your business information and that your customers (or employees) will actually want. Will keep around. Will get your business noticed not just this spring and summer, but all year long.