Brand Development
Ah, Mardi Gras … a time of celebration, history, and tradition. Most people think of New Orleans – or maybe even the older festivities in France – but Mardi Gras actually has origins from ancient Romans. The ancient Romans celebrated
Read More »

Brand Development
2018 was a great year for us! Here are some product highlights: You could have called 2018 "The Year of the Yeti". Double-insulated stainless steel tumblers were all the rage all year long. And there is no end in sight.
Read More »
Fun Stuff
This year has definitely been a rough one in a number of ways. 2018 feels like it should have been the Year of the Camel – just along for the ride, bouncing up and down, and anxiously wondering if it's
Read More »
All articles loaded
No more articles to load
Rants
Each year, Starbucks comes out with a special holiday cup. Last year, the company's choice of design for their seasonal cups struck up controversy and they're apparently not disappointing in doing the same this year – whether intentional or not.
Read More »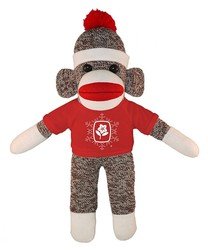 Uncategorized
I am the mother of a gorgeous four-year-old little girl. And yes, she really is gorgeous. I swear I'm not bias. Anyway, as a mom, I am bombarded with promotional products for companies that sell different "mom needs." In the
Read More »
Uncategorized
What makes a consumer fall in love with a product? So many aspects of a promotional item can not only draw in customers, but also encourage them to keep it – which, in the long run, increases the likelihood of
Read More »
All articles loaded
No more articles to load