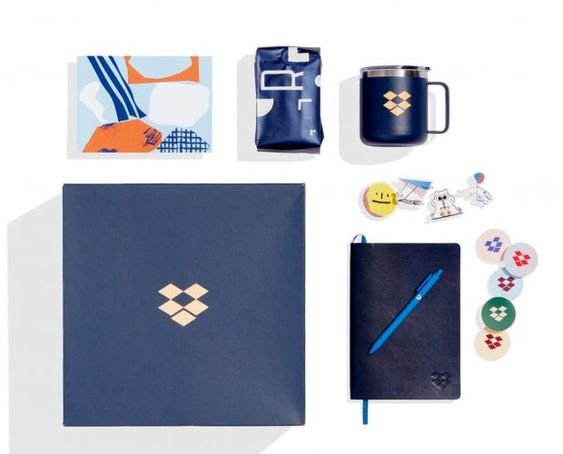 With the current labor struggles, many employers are looking for new and creative ways to keep their team happy. It's not all about the paycheck. Employees want to be treated fairly and be compensated for their work. They want to feel like they are part of a team, that the organization values what they do, and rewards them in some way for all their hard work.
Employees want to feel appreciated. Sometimes simple "thank you" goes a long way. It's important for companies to recruit new employees when they need them, but it's also key that existing staff feel supported and appreciated.
While there's no "magic bullet" when it comes to employee retention, branded promotional products can be used as a way of saying "welcome aboard" or "well done." Here are five ways to use promotional products for employee retention.
Provide a warm welcome for new hires
Make new employees feel welcome and appreciated. Give them an onboarding "Welcome Kit" – in it, provide useful items for that help them do their job better: office items like post it notes, writing instruments, or desk items like lamps, calculators, or computer accessories. Laptop bags, stainless tumblers, and higher end products tell the new hire that you've invested in them.
Thank your people for the work they do
Give employees promotional merchandise as an end of the year gift. It doesn't have to be anything expensive, but it should show that you care about them and want to acknowledge their hard work throughout the year. Employers can provide these items as a form of recognition or "thank you" for an employees who go the extra mile.
Team building events also build engagement
Morale improves and turnover decreases when employees feel like they are part of something special. Team building events, company outings, or service projects can help foster an environment where staff feels valued by the organization that employs them. Use branded merch to enhance the event: shirts, caps, and other items make everyone feel as if they're an integral part of a bigger picture.
Awards & Incentives reward sales, performance, or attendance
Many companies implement employee recognition programs to motivate staff. This could be as simple as a monthly award, or something more elaborate, like an employee of the year plaque for those who have contributed most.
Recruit new employees with branded merch
Branded swag can help with employee recruitment. Consider giving away promotional products that would interest potential applicants as a giveaway at job fairs and other public events where companies and organizations gather in order attract talent.
Employee retention is your competitive advantage. Use branded swag to show employees and potential employees that they're valued by the organization.
There are lots of ways to use branded promotional products for employee retention. If you need help coming up with ideas, let us know. That's what we're here for!