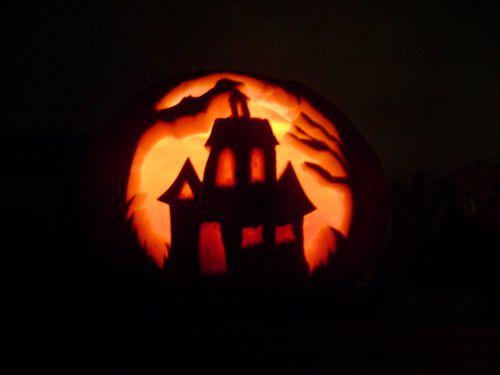 Love it or hate it… the scariest night of the year is just around the corner… All Hallows Eve. The celebration of Halloween dates back to the ancient Celtic festival of Samhain (pronounced sow-in) and marked the beginning of the new year. Brought to North America by Irish immigrants in the 1800's, the traditions were embraced to create the costumes, trick or treating, pumpkin carving, apple bobbing and haunted houses of today.
And, like it or not, Halloween is big business. While you might have expected this year's economic uncertainties to have numbers off a bit, that's just not so according to 
National Retail Federation
figures. In fact, more people plan to celebrate the holiday this year (64.5% vs. 58.7%) with the average person spending $66.54, up from $64.82 one year ago. Total spending for Halloween 2008 in the U.S. alone is expected to reach $5.77 billion.
Maybe with everything else (the economic news, the upcoming election, that broken 
particle collider
 in Switzerland) being so scary all the time, we need a break… a chance to let loose and have some some good old fashioned fun. 
This year pizza places are expecting a busier than usual night. After all the holiday falls on a Friday this year… leaving lots of hungry families and a fair share of gatherings in need of ready made food. According to 
Pizza Marketplace's
2007 Pizza Industry Study
, Halloween is the third busiest day of the year, right behind Super Bowl Sunday and New Year's Eve.
Even if you're not in the pizza, candy or costume business, you can still use promotional products to address the holiday and show customers you care. In fact, sending a bucket of tasty treats now is an unexpected gesture that stands out, instead one of press of goodies sent in December.
Here are some other promotional items you might consider to get your business into Halloween.. 
Of course Halloween isn't all about the kids. A 2005 survey at Careerbuilder.com found that just about one third (31% to be exact) of people will be dressing up at work. But if that's not something you want to encourage, or isn't practical in your workplace, you can still recognize the holiday by giving something special to your employees.
Halloween themed promotional products are a fun idea that helps build morale and adds some spirit (no pun intended) to an otherwise routine day.