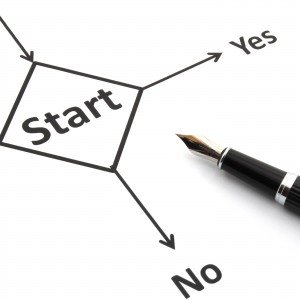 Recently we were asked to recommend the best promotional products for a business just starting out. A small, one man outfit without deep pockets or lots of staff who needed help getting the word out about his services. TV and radio were way too expensive. Print ads might be okay, but this new business owner was looking for a way to promote his business that was more effective, and frankly more affordable too.
Something that stuck around longer than an ad. Something that presented his new business int he best possible light.
There aren't that many ways to get the word out on your business as effectively and efficiently as a promotional product does — which makes them a smart choice for any business (just starting out or been in the thick of things for a while). As our regular readers know, promotional products say a lot about your business, especially if they are useful, top quality and engage the senses.
Here are the suggestions we made…

Business cards: you've got to have a professional looking card to pass out or leave with clients. Think of your business card as a representative of your business. Put time and effort into making it look professional — add value by putting it on a quality magnet and you'll ensure your card stays on hand. Unless you have a good eye, have a professional create your business card because they know what works, and what doesn't. Quality paper and printing speaks volumes. Cutting corners shows, casts doubt, makes you easy to dismiss.
Pens: the leave behind item is one of those essentials that's perfect for anyone, plus keeps your name and number handy for next time. The amazing variety of pen styles, colors and price points makes it easier than you'd imagine to find something that's right for your business, and works within the tightest budgets.
Calendar/Mug: the common theme with this last suggestion is that both items are used in the kitchen (the heart of most homes) and get noticed every single day. Your name, number and other details are always there, on hand and ready. Plus, leaving an item like this with customers gives them a positive vibe about your business, and plays on the unconscious desire that we all have to reward a gift giver. Again, the selection is endless, there's a color and style for any taste and every budget.
These are general suggestions, good for any type of business. But what if you're more specialized, like our curious friend? Here are two suggestions that work with industries like contractors and service pros — helping your business stand out, get noticed.

Vehicle sign: we all spend more time than we'd like in cars, stuck in traffic. As a result we do a lot of reading, and a sign here, easy to read and properly applied, is a great way to get the word out about your business while you drive around town. Again, this sign reflects on your business — make sure the quality is there and you keep a consistent look in terms of the type and logo you use.
Clothing: wearing a shirt that bears the company name is a wonderful boost to a service business going door to door. It helps homeowners rest easy knowing the person approaching their home is a professional, not just some guy. It also shows clients the investment you are willing to make in your business. And there's no harm in the buzz you get from wearing a stylish polo shirt or cap out and about. People notice these things and store them away.
Armed with these basic promotional items and a "can do" attitude, even the smallest business can attract attention, grow and succeed.