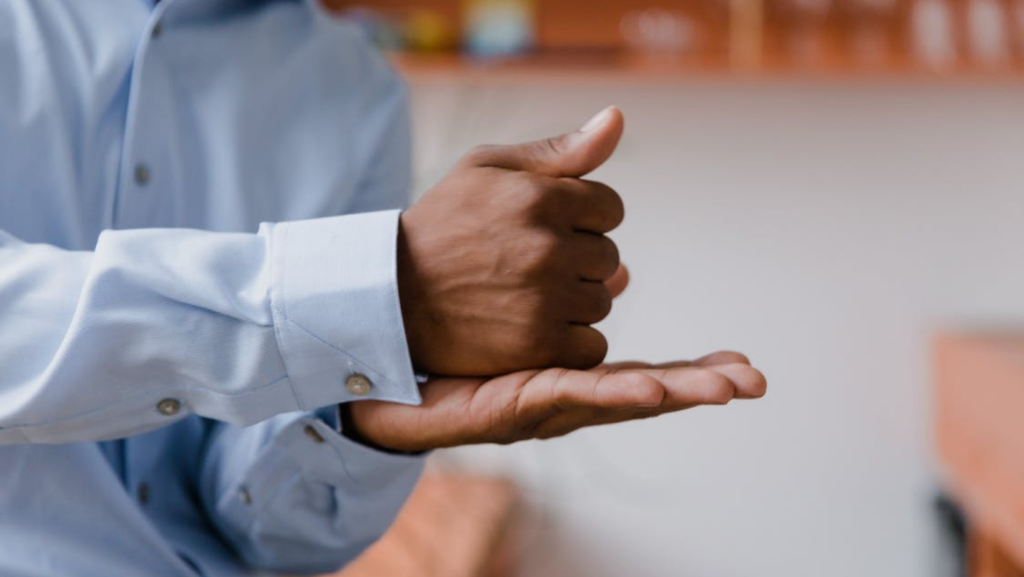 A couple of customers walk in and silently look around. You see the first one smile as they see things that they may be interested in, but neither one says a word to you. Then you realize that the hands of the first customer are moving quickly in the direction of the other. It dawns on you: at least one of these individuals is deaf.
Dealing with customers in general can be a challenge. But when you need to interact with a deaf customer, you may feel completely lost. But fear not! There are definitely ways to make things run smoothly.
First, find out if one person is hearing. [You can point to the person, then point to your ear. Wait for a response.] Sometimes, a deaf person may bring along a hearing friend or relative. Many won't, though – but don't be alarmed. Always have pen and paper handy. You can use gestures to try and point out items or prices, but writing may be an easier way to communicate. Some deaf people struggle with written English, as American Sign Language (ASL) does not use the same grammatical rules. Because of this, be precise in what you write. They'll be able to figure out what you're asking/telling no matter what (they are used to dealing with this), but there's no point in writing an essay. Of course, there's always the option of taking a basic course in ASL. These can be found at local community colleges or even online.
Here's a secret that you should keep in mind: the Deaf community is tight-knit. Deaf folks hang out together a lot, usually congregate to the same living areas (same neighborhood, apartment complex, etc.) and they talk about everything to each other – especially when it comes to service for the Deaf. Years ago, I worked in a major retail store and a customer found out that I was fluent in ASL. He was so excited to have help from someone who could easily communicate with him. Because of this, he went and told all of his friends that there was someone at this particular store who could communicate. Over the next few days, several more members of the Deaf community came into the store, asking for me. Eventually, they started asking for my work schedule so that they could pass it around to the rest of their friends. Stories like this are very common. If a Deaf person goes to a hair salon and the stylist is rude and unwilling to even try to communicate, that hair salon will never see another Deaf customer in that area (or, most likely, even anyone who is a friend of a Deaf person).
Communication barriers – whether with Deaf customers or someone who speaks another language – may be one of the hardest challenges of all. But it's important to remember that patience is key. Use what you can to make the transaction as seamless as possible, and you're bound to have a customer for life.
Note: The sign shown at the beginning of this post is "help" – one of the most useful signs to know.