What makes a consumer fall in love with a product? So many aspects of a promotional item can not only draw in customers, but also encourage them to keep it – which, in the long run, increases the likelihood of business. If you know what these key things are, you can practically ensure that your promotional product is utilized for all of its intended purposes. According to a research study done in 2011 by PPAI (Promotional Products Association International) Research, there is one key attribute that will determine how long a consumer will keep merchandise: usefulness. Personally, I have received a paperweight from a company as a promotional item – unfortunately (for the company), I didn't have a desk at that time. Why would I need a paperweight? I do, however, still have a pen that I got ages ago at a bridal tradeshow. How this pen still has ink, I'm not sure. But I have no reason to get rid of it until it runs dry.


Making sure that a consumer views an object as useful will greatly depend on your target audience. Does a stay-at-home mom have much use for a paperweight? Probably not. However, if you're trying to draw in a swarm of CPAs, paperweights might be a good idea. That, or a calculator. It's all about knowing who you're selling to.
Based on PPAI's research, the top three attributes that contribute to the quality of a product – increasing the likelihood of product retention – are usefulness, attractiveness, and quality. Uniqueness was also high on the list. In other words, choose something that can be utilized regularly, make it look good, and don't sell/give anything that will break, tear, or fall apart after a few months. And for bonus points, think outside of the box. Figure out how you can make your brand stand out from the other 1,000 products that are similar to it.
PPAI gives several reasons why a promotion can fail. Ultimately, it boils down to a company not paying attention to the consumers' needs. A few of the reasons are:
The product is the same as others that the person has received in large quantities
The recipient has no need for any promotional product at all
The presentation of the goods leaves the recipient feeling undervalued
With this in mind, you can avoid the promotion turning into a bust by knowing your audience. What is your goal behind the promotion? What would your target customers honestly consider useful?


Put some genuine thought into your merchandise before trying to convince someone as to why they need it. Ideally, you shouldn't have to convince a consumer that they need the product; it should speak for itself. Ask yourself, "If I were a [insert target demographic here], would I need and use this myself?" Secondly, take some time to really brainstorm. Your first idea shouldn't be your last. Finally, discover the best way to present the items. Don't try to shove it in someone's face. People don't like that. Make sure that the consumer will feel valued and appreciated. Otherwise, they will have no desire to return to you. You want a potential customer to not only come to you for their first order, but also keep coming back for every order in the future.
Use your product to show why someone should choose you – it may be your only opportunity!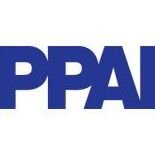 "High End, Low End: Which Promotional Products Work Best? A Study of Consumer and Buyer Reactions"
PPAI (Promotional Products Association International) Research, © 2011