We've talked about this before, two years ago and then again earlier this year. It bears repeating, as now is the best time of year to order your own imprinted promotional calendars and be ready for the New Year. We've wondered in the past if tech had given the trusty promotional calendar the boot. It hadn't.

Technology marches on, and so we're asking again. Has the imprinted promotional calendar seen its heyday? Has tech taken over? These days there are any number of electronic calendars to keep you on schedule and yet the imprinted calendar remains. It has permanence. You can touch it, use it anytime. And then, not every living soul on the planet is comfortable with technology or wants to use it every second of every day.
The latest research from PPAI shows that in 2011 a full 80% of homes and businesses continued to use a printed calendar. Here's my (non scientific) thinking as to why that might be…
Everyone can see them, not just a single user of a device
One central location for appointment cards, invitations, upcoming events, birthdays, phone numbers and addresses
A single, overall view of what's scheduled for the month
Visuals and style express personality, interests
No power or charger needed, no worries about viruses or crashes
Sure the kitchen calendar is old fashioned, classic, maybe a throwback (dare I say retro?) even, but there's a reason why it stays around. It works. You can't beat it for a convenient, centrally located way to keep track of what's going on (and coming up). And there's no arguing that imprinted promotional calendars are an affordable, effective way to remind people about your business – every day of the year.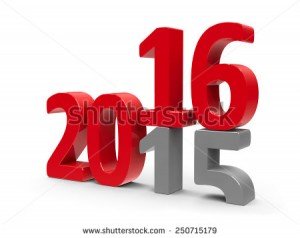 Imagine giving a quality imprinted (desk, magnet, peel & stick, pocket or wall) calendar to prospective customers. They'll be reminded of your business (and generosity) all year long. Give them to customers or employees as a reminder of your business and appreciation.
There's no shortage of incredible images — breathtaking scenery or gardens, inspirations or motivations, cool illustrations, adorable pets, delicious foods, picturesque golf courses, beloved American images, antique trucks, classic cars, muscle cars and hot rods, colorful Western art, wildlife… even religious reflections can be used to create a calendar that's also a unique, useful reminder of your business.
If you're overwhelmed by the options, a specially trained promotional products representative is always ready to help you find the right style and size for your needs. They'll guide you through creating an imprint (with or without a logo) that presents a consistent, professional image — using what we know about color (red for attention, blue for benefits, green for earth-friendly) you'll end up with an imprinted calendar you'll be proud to give.
Just don't wait too long to order yours!