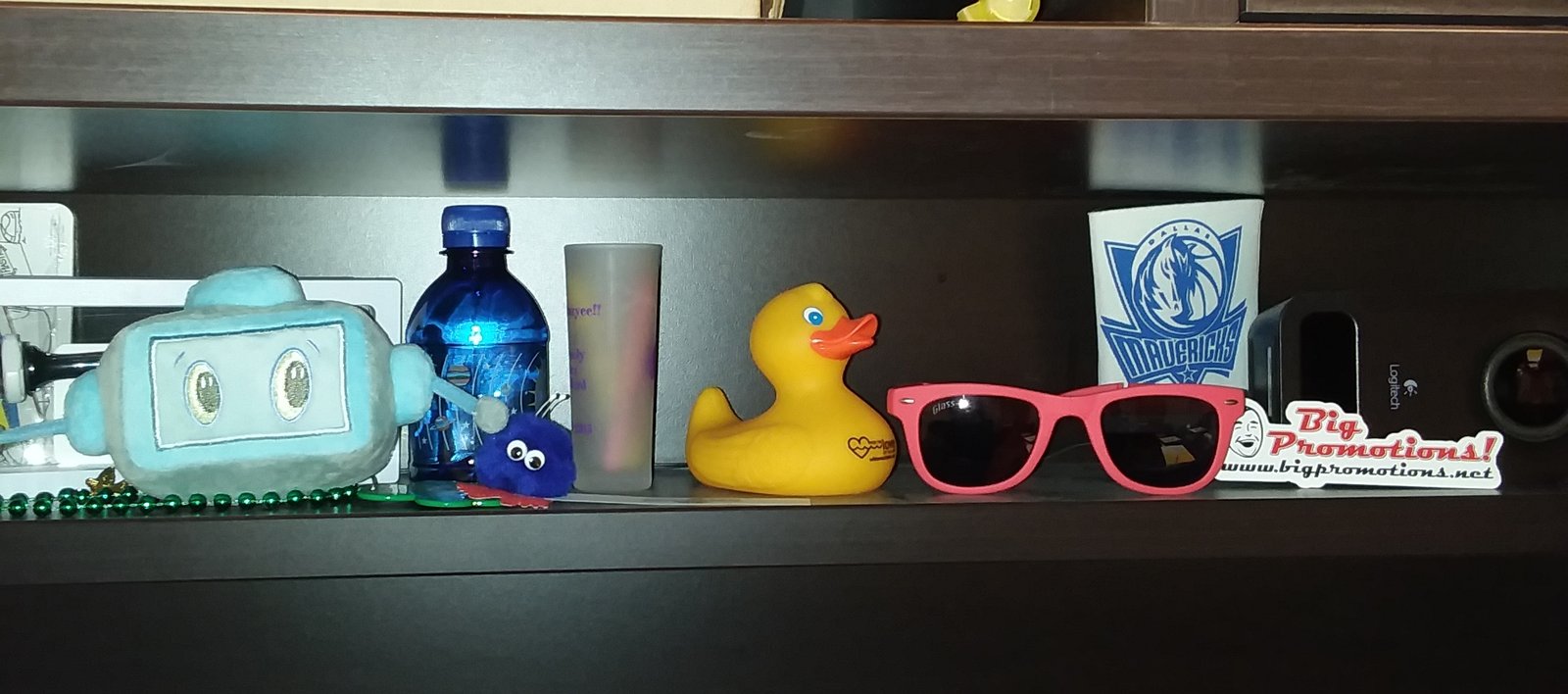 Once again, it's that time of year: trade show season! Here in the Dallas area, that means career fairs, craft shows, boat expos, comic book conventions, bridal shows, and everything in between. We even have a hot chocolate expo coming up in February, which I obviously need to check out.

Ironically, the folks here at Biggerfish aren't attending any trade shows here in the area over the next few months. No, sir… we travelled to Las Vegas for the week of January 14th in order to check out the largest trade show in our industry. From the showroom floor to education sessions to networking opportunities, the PPAI Expo is definitely THE event of the year for us. And in case you missed it, you can check out our Twitter page for some pics of the happenings.

A little background: the PPAI Expo was started in 1914 and has continued to gain traction over the years. This year, more than 14,000 promo experts from 30 countries came to trade show with one million feet of exhibits on the showroom floor in the Mandalay Bay Convention Center. To say the least, the show is massive – and there are always new products to see.

Bags have always been a hit for swag. With tons of options, bags are in the top three of categories of most popular items in the promo industry. This year, we were able to check out even more options, including more eco-friendly bags; sturdy, washable paper bags; and even totes made from cork! Just when you thought your options were limited, the creative geniuses of this industry roll out new ideas.
Another hot category this year are CBD products. Sales of imprinted rolling papers and CBD lip balms took off in 2018. This year, though, it looks like the popular products will experience a boom. Because of the increase of people reporting use of CBD, we now have a greater assortment of custom cannabis products available. With rolling trays, dab mats, grinders, and CBD-infused mints, everyone from medical professionals to lobbyists for legalization can create a branded experience.

Besides trying to walk almost 200 miles over the course of a few days, the Expo also allows for education and networking. We were able to experience top industry professionals giving their tips and teaching about current laws that affect the purchase of your branded swag. We also rubbed elbows with these leaders, continuing to build our network of promo pros so that we can better serve you.

As always, the PPAI Expo made a mark on us. We learn, we create, and we bond. The annual trade show is always a major highlight of our year. And don't worry – what happens in Vegas doesn't always stay in Vegas. We definitely bring samples back with us!